Similar Games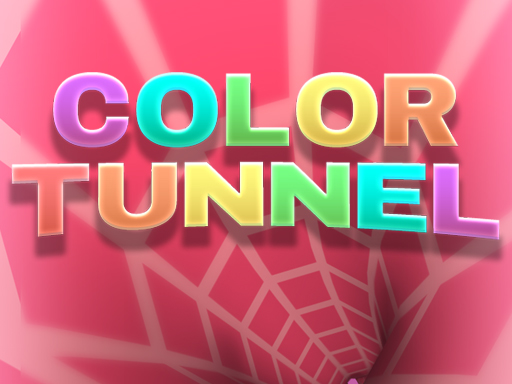 Color Tunnel
You have to slide down a multicolored tunnel while trying to get as far as you can in the fantastic game Color Tunnel, which follows the same basic idea as the popular game Tunnel Rush and Tunnel Rush 2.
How to Play
The video game Color Tunnel is a never-ending runner in which players must dodge hazards as they race through a series of colored tunnels at breakneck speeds. You are able to go at an astonishing speed through the tunnels, all the while attempting to dodge shifting objects and forms.
Playing Color Tunnel is an excellent approach to improving one's ability to plan ahead and move quickly. If you want to make things simpler for yourself, you may make barriers stand out using bright red hues. Always keep your eyes open and glance to the sides to prevent yourself from falling. When you play, you should always work toward setting a new high score.
Features
The level design is vivid and draws the player's attention.
As you progress through the game's stages, the challenges you face get more challenging.
It has a rapid tempo, is very addicting, and the fundamentals are simple to grasp.
Controls
You move along the tunnel with the left or right arrow keys or touch the left or right side of the screen and dodge as many obstacles as possible.