Similar Games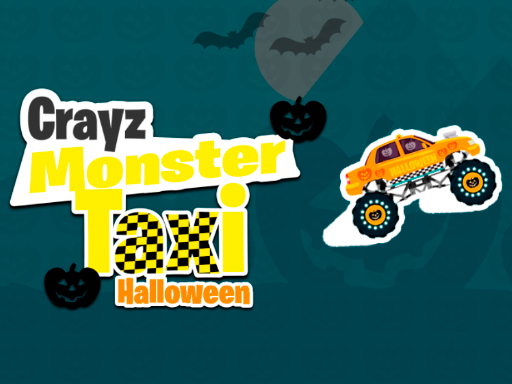 Crayz Monster Taxi Halloween
Crayz Monster Taxi Halloween is a great Halloween racing game where you have to pick up as many coins as you can while on the road.
Instructions
How about being a taxi driver on Halloween in a monster truck? Get all of the coins and make it to the finish line to win. Let's see how safe it is for you to get to the end. In the racing game, you can drive alone or do tricks. You have to get to your goal if you want to win the race. As you drive your car there, you will need to pick up coins. It will help you get better scores in the arcade game. To win the car race, you will have to overcome many problems. Once you've finished a level in a single-player game, you can move on to the next one, which may be harder. Stop wasting time and get going. While you play the Halloween game, it has great car animations and a relaxing soundtrack.
Controls
*Arrow keys + WASD/Mobile Touch Control
*Adjust the gas so the car won't move!