Similar Games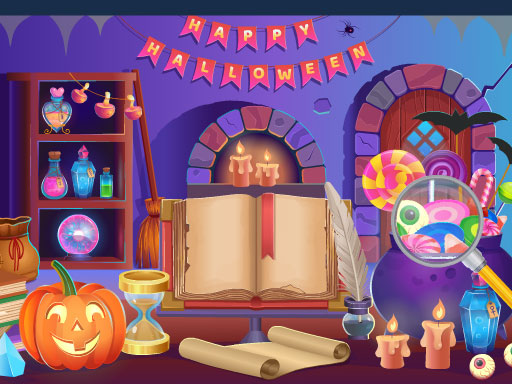 Halloween Hidden Objects
Halloween Hidden Objects is a great Halloween game where you have to find as many hidden objects as you can to finish all the levels.
Instructions
It's the scariest day of the year, so be ready. Hidden Objects: Halloween Room is a fun new Hidden Objects game. Can you find things that are hidden in rooms? Let's see how good you are at finding hidden items in rooms. Don't be scared to go into the scary rooms. In the end, you might find something unexpected. In Hidden Objects Halloween room, you can enjoy the mood of Halloween. You don't have to pay anything to play this online game right now.
Halloween Hidden Objects is a point-and-click hidden object game like many others. The list of things you need to find is on the left-hand side. To get bonus points, you have to finish the level before the time runs out.