Similar Games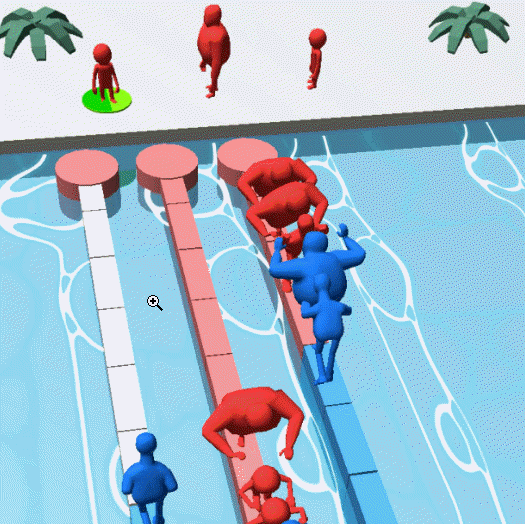 Join Pusher 3D
Join Pusher 3D is a running game that is full of thrill and action, and the primary purpose of the game is to gather as many Pushers as you can while you are running.
Instructions for Join Pusher 3D
Steer clear of the red characters, since they will finish your game and the games of your friends. Once you've crossed the finish line, you may go back and get your stars. Every brick wall that stands in your path must have a particular number of clones striking it in order to be destroyed; therefore, you should focus on destroying the brick walls that have the fewest required clones. Are you able to accomplish these levels in a time that is considered to be acceptable?