Similar Games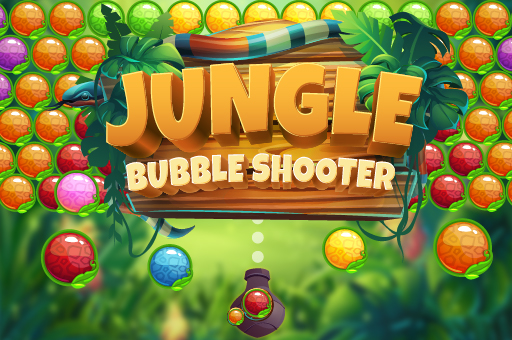 Jungle Bubble Shooter
Jungle Bubble Shooter is an interesting adventure game where you need to aim and try to smash all bubbles in the wonderful adventure
INSTRUCTIONS
You need to aim, match, and crush all of the lovely bubbles in this enjoyable color matching activity. To break the bubbles, fire the bubbles you've been given into a stacked set of bubbles in the play area and link three or more bubbles of the same color. Try to pop all of the bubbles with as few bullets as possible. It's time to stake your claim on the leaderboard.
KEY FEATURES
There are various beautiful themes in this play for you to change your mood
You absolutely immerse yourself in the world of relaxation and happiness thanks to playing this game in addition to making friends with people from four corners of this world
This game is also suitable for kids
Without any fee and also downloading, you can play Jungle Bubble Shooter
There are four maps to choose from, each with 15 levels to complete (hence 60 levels in total) There are a lot of features (bombs, rainbows, thunders, stars) Bubbles come in a variety of shapes and sizes (colorful bubbles, Skull bubbles, Shielded bubbles, Glass bubbles, Clock bubbles, Question bubbles, Rock bubbles, Spiked bubbles...). Leaderboards are supported. The designs are fantastic.
Controls
You need to tap or drag in order to change the direction
You can release to shoot
In Desktop, you need to move the pointer in order to change the direction and click to shoot