Similar Games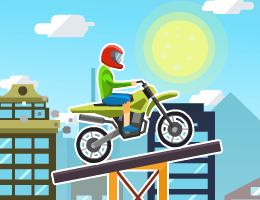 Moto Xtreme CS
As you drive your motorbike through Moto Xtreme CS and clear as many levels as possible, you'll get a terrific rush from jumping over various obstacles.
Moto Xtreme CS Instructions
In this game, you must navigate your way through a number of challenges in order to complete each level. This level may be completed by anyone because the controls are straightforward, despite the fact that it may at first appear to be challenging. Keep in mind that in order to reach your destination, you will need to drive with a great deal of competence. You must keep your balance in order to accomplish each level.
Features
Some f

eatures

can be found in the following:
Controls that are easy to understand and use
Have fun with the incredible levels, unlock new motorcycles, and build your reputation.
Related Moto Games