Similar Games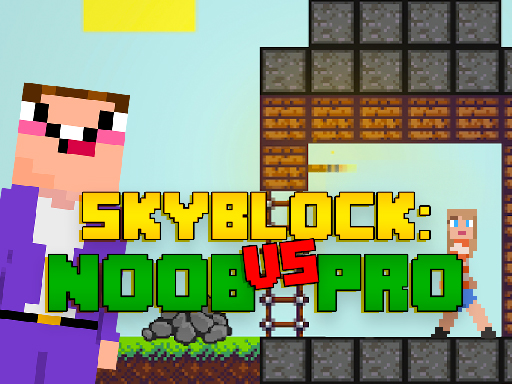 Noob Skyblock
In the fantastic adventure game Noob Skyblock, you can find a new version of SkyBlock with a 2D cube theme.
WHERE TO PLAY
Living on a little flying island is your objective in the 2D cube game SkyBlock.
Highlighting bullets:
obliterate and gather blocks
Craft
Build a house and an island for yourself.
KEY FEATURES
Stunning visuals
Controlling this game is not difficult.
With the collection of noob series like Noob Vs 1000 Zombies, Mr Noob Vs Zombies, and Noob Rush vs Pro Monsters, you can lose yourself in a world of bliss and relaxation.
Controls
Utilize the arrow keys and WASD to play.
If you're using a phone, just tap the buttons on the screen to start playing.