Similar Games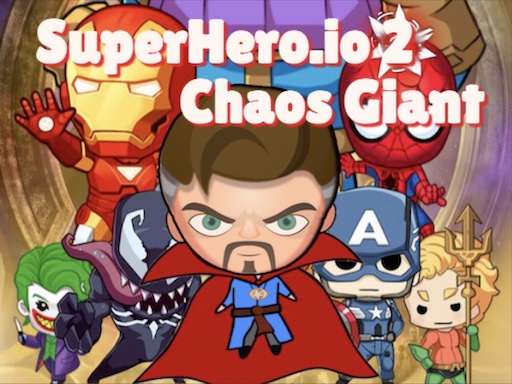 SuperHero.io 2 Chaos Giant
SuperHero.io 2 Chaos Giant is a great superhero game where you need to collect exp points and try to level up and become a giant
HOW TO PLAY
The successor to the internationally acclaimed Superheroes game, featuring a new UI design, fresh gameplay, and a four-fold increase in map area!!!
Chaos Giant: SuperHero.io 2 is a fascinating online superhero game.
This time, you can create battlefield turmoil by occupying the enemy's weapon.
You should utilize your favorite heroes to gain experience points and level up, or pick up the skill items to become huge or invincible.
You may simply collect heroes by completing daily bouns and chores.
KEY FEATURES
The game can be played in 16 different languages.
The game has 30 well-known superheroes, all of whom may be unlocked by watching a film or completing tasks, or spinning the wheel of fortune.
Leveling up increases the size of the character.
If a hero dies, his weapon is dropped, and another hero can pick it up by colliding with it. (As Captain America does with Mjolnir.)
New passive talent "Attack Area," which allows the hero to make a huge swing by leveling it up.
You need to add a new map element such as "Speed Up," "Invincible," or "Grow Up."
A new seven-day reward system, a new luck spin, and a new task system have all been included.
There are more innovative things in store for you.
It's as simple as switching between touch controls and your mouse.
You will immerse yourself in the world of happiness and relaxation
You can make friends with others
If you are a big fan of snow rider 3d, you will have fun with Chaos Giant: SuperHero.io 2
Controls
You need to use your mouse to play this game