Similar Games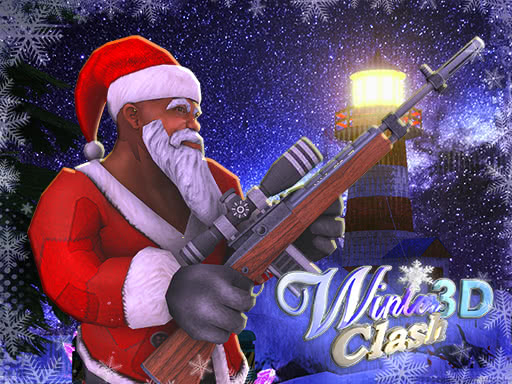 Winter Clash 3D
For the Christmas season, try out Winter Clash 3D, a wonderful 3D shooting game in which you must steal the joy and deliver the pain.
Instructions
This Christmas, Freeway Interactive released Winter Clash 3D, a multiplayer shooter where you may assume the role of either Santa Claus or an Elf and compete in a team deathmatch. Gaining the most eliminates is essential if you want to be at the top of the scoreboard.
Rules
Put an end to the Elf rebellion and be a hero by fighting for Christmas on the front lines.
By reaching the final boss, you may increase Santa's strength.
Gather merits: It's a numbers game to get rid of elves. Getting on the daily leaderboard requires a significant amount of elf blood.
Controls
The WASD keys move the protagonist, while the mouse is used for aiming and targeting. To fire with the left mouse button, click the target area, and to aim down with the right mouse button, click the target area.