Similar Games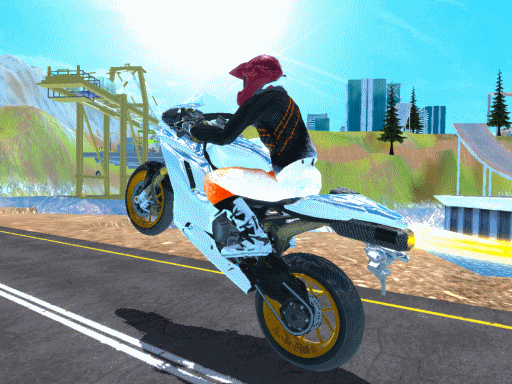 Fury Bike Rider
Fury Bike Rider is a great riding game as Rider.io and Ace Moto Rider in which you have to become an excellent rider and try to reach the final goal!
Instructions
To get to the finish line, you have to overcome hard obstacles and move on to the next level. You have to beat the clock in the "Time Travel" mode. Altogether, there are 24 tracks. It gets a score based on how fast you cross the finish line. Find out how your star rating works. You can choose either "Up the Sea" or "Deep Forest" as your challenge map.
The main points
There are 24 racetracks in "Race" mode. You will be in a race against five computer programs. If you finish in the top three, you'll be able to move on to the next track. You will get paid based on how long the race lasts. During the race, you can also turn your drift points and flight points into cash. Sky City and Rally Road are the two places where you can race.
Controls
Drive: "ARROW KEYS" or "WASD"
Nitro-Shift: "N"
Camera View: "C"
Handbrake : "Space bar"