Similar Games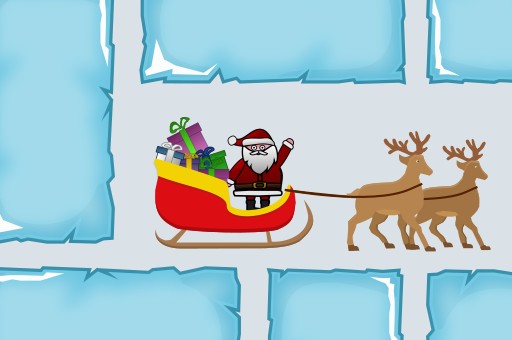 Santa Slide
Santa Slide is a fun Christmas game where you have to move the sliding ice blocks in the right way to get through all 60 levels.
Instructions
Santa went down a road he shouldn't have been on. He is stuck in a traffic jam and can't get out of it. Big ice blocks are in his way. If you move the ice blocks, you can help Santa. Move all the ice blocks out of the way and open the door for Santa to leave. There are 60 levels of gridlocks that you have to figure out. To get Santa out of the gridlocks, you have to slide the ice blocks one at a time. Sometimes the blocks are set up in a way that makes it hard to know which way to move them.
Feautures
Colorful 2D graphics
There are 60 stages to complete.
You have to be good at figuring things out.
In the background, a happy Christmas song is playing.
Controls
Use your mouse to slide the block on Santa Slide!