Similar Games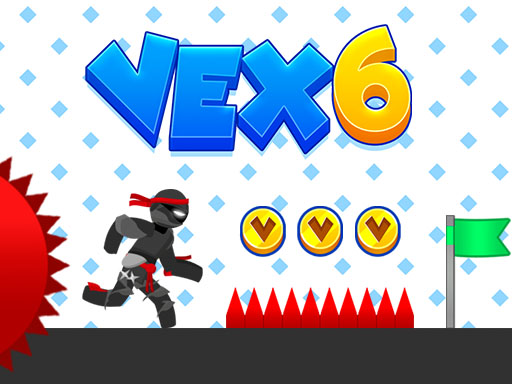 Vex 6
Vex 6 is the newest version of Vex series in which you need to jump and slide your stickman across nine new Acts and 9 Hard Acts.
HOW TO PLAY
The most recent game in this stickman-parkour-platformer series is VEX 6! Jump and slide your stickman through the new Acts and Hard Acts, which total 9. Each Act has a stage that must be finished at the end, called "Vexation." To give your stickman access to 64 various skins, be sure to earn coins along the route. Do you want to make more money? Then return daily to VEX 6 to finish the daily tasks and play the daily bonus level. Due to its improved quality and 60 frames per second, VEX 6 has outstanding visuals!
Do not forget to play other versions of the Vex Series:
Vex 3
Vex 4
Vex 5
Controls
To maneuver your character on a keyboard, press the WASD or Arrow keys. Use the left and right arrow keys on your mobile device, as well as Jump and Slide.