Similar Games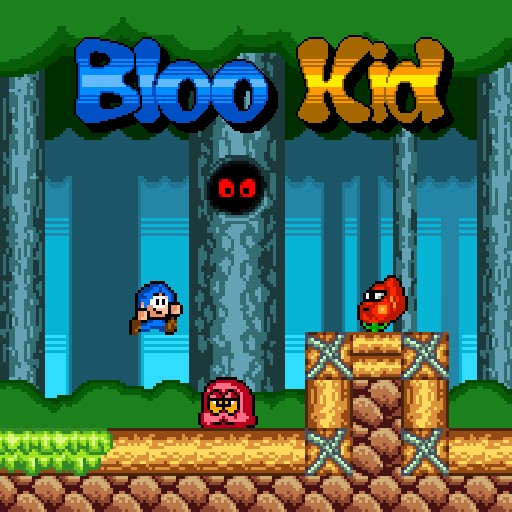 Bloo Kid
In the exhilarating game Bloo Kid, you must leap your way through 96 distinct levels while admiring the gorgeous and vintage pixel art!
Instructions
Bloo Kid needs your assistance in this one-screen, vintage platformer to protect his love from the wicked Wizard. You must navigate 96 levels split over EIGHT distinct worlds by jumping, running, and jumping.
Rules
That is not possible! 96 levels of running and jumping await you. The greatest elements of Super Mario and Bubble Bobble are combined in one incredible journey. To return your loved one to the world, you must fend off hordes of attackers and wrestle with formidable adversaries.
Features
96 Levels spread throughout 8 Worlds, 8 Boss Monsters, an original chiptune soundtrack, 26 Achievements, and charming 2D retro-style pixel
Controls
Press the arrow keys, leap arrow, and hold down the up key to jump higher. This will move you left or right. To beat opponents, leap on them.