Similar Games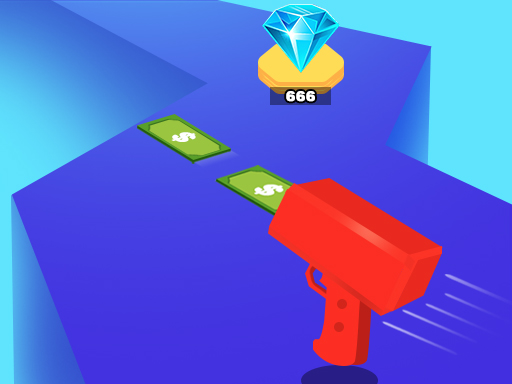 Cash Gun Rush
Shooting cash, and harvesting homes, vehicles, and other objects are part of the fun in the fantastic hypercasual game Cash Gun Rush, which is geared mostly toward male gamers.
How to Play
In the light-hearted and entertaining game Cash Gun Rush, your objective is to maneuver your cash gun and buy all of the goods that come into your path. Utilizing the green doors will allow you to boost both your range and your fire rate. Remember to bring along some gold coins!
Rules
Simply tapping or clicking on your weapon will allow you to take control of it. To move, you may slide to the left or right. The game is over when you collide with an item that you do not control.
Keep an eye on the track and pay attention to the new things that are available at reasonable costs in order to improve your profits.
Controls
Slide to move