Similar Games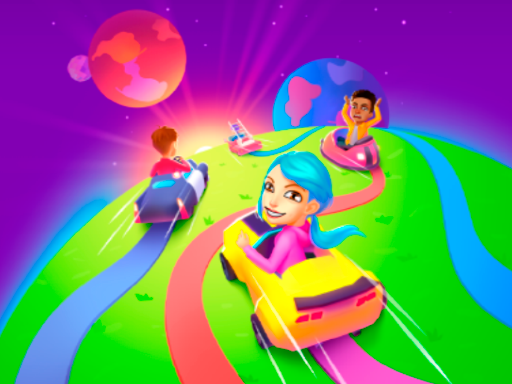 Color Galaxy
In the fantastic 3D io game Color Galaxy, you must paint the mao and glide through space while battling other players.
Instructions
In the free online game Color Galaxy, you may create colors to enlarge your territory and take part in entertaining fight arenas. With your gold, you may open up new vehicles, colors, and patterns, as well as a number of tasks that will grant you daily prizes.
Rules
There are several strategies you may employ in order to reach the summit securely. Someone will come along and draw a line and disqualify you from the race if you are not in the safe zone. You may create a circle around your location and then watch for audacious actions from other people. Before they turn around, you can slip by them and seize them. Maintain your line, and make rapid spins. If you walk steadily, your percentage will increase soon. You may improve your gaming lobby for customization and win races to gain gold coins.
Check other similar drawing games on our site to have fun as PAPER.IO 2 and Master Draw Legends