Similar Games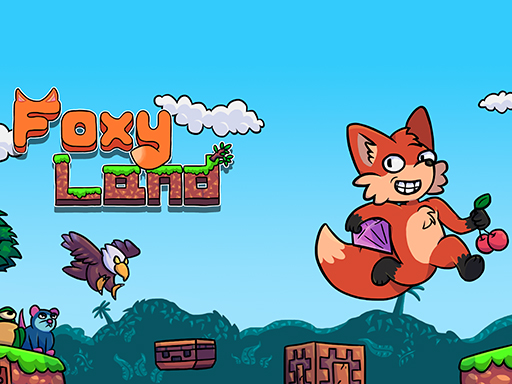 Foxy Land
Action-adventure fans will love Foxy Land, a challenging game in which they must avoid traps and make their way to the game's final diamond.
Game Rules
You play as a fluffy red fox in the arcade side-scrolling game Foxy Land. There is a finite supply of each, and they are used for distinct tasks. To complete a level, you must gather all of the jewels and use them to open the entrance to the home. You can't progress through the games without them. Help him avoid any and all traps and hazards. Get your hands on some gems and berries. Many animals use this woodland as a safe haven from predators and traps.
Rules
The love of your life is in danger, and you must protect her from a malicious eagle. Play as the main character and guide him or her through each level while picking up bonuses and fruit along the way.
Controls
AD to move
W to jump, press again to do a double jump
S to descend