Similar Games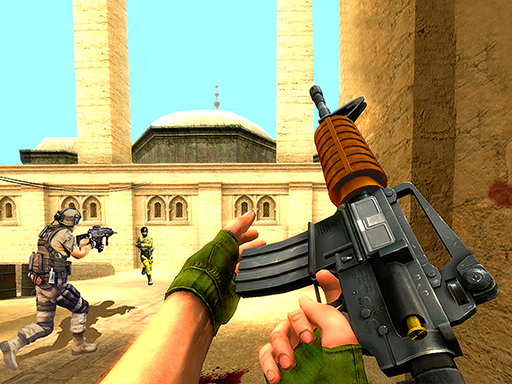 FPS Assault Shooter
FPS Assault Shooter is an engaging game in which you must select your fighting weapons and strive to upgrade them as quickly as possible.
Instructions
FPS Assault Shooter includes aggressive gameplay, lethal weapons, textures, thrilling scenarios, a ranking system, and weapon upgrades. Choose an assault weapon and engage the enemy in combat. In this classic first-person shooter, upgrade your weaponry to commemorate our triumphs.
The FPS Assault Shooter combines intense shooting gameplay, potent weapons, amazing visuals, engaging settings, a rating system, and level progression. To engage in assault warfare, choose your weapon. This classic first-person shooter allows you to eliminate your foes and improve your arsenal.
Controls
WASD or Arrow keys to move.

Left Mouse Button to Shoot.

Right Mouse Button to Aim.

G for grenade throw.

H for Armor.