Similar Games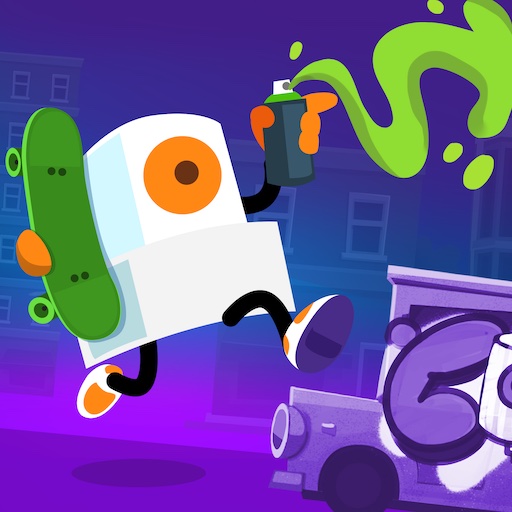 Graffiti Time
Graffiti Time is a fun adventure game in which you fly through levels and try not to get caught by robots.
Instructions
Graffiti Time is an interactive game where you can put graffiti on buildings and cars without getting caught by the police. Graffiti, which was popular in the 1970s, is still on the walls of your city. So, the police are always looking for people who have sprayed before. You can spray everything! Things like cars, walls, and all other things. Getting there and finding the golden key is your main goal. Extra care should be taken by the police.
Rules
Graffiti Time lets you move quickly through the dark and spray your art on the bodies of abandoned cars. When you're done, you'll be able to get a key and move on to the next level of the spray can rocket.
Controls
Arrows = Move,

Arrow up = Jump,

Arrow Down = Drop platform,

Space = Graffiti time!