Similar Games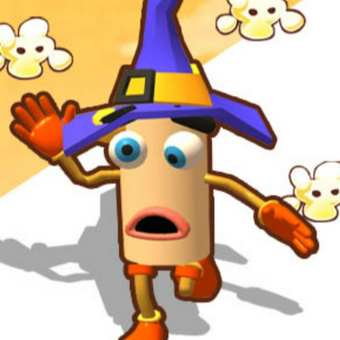 Popcorn Race 3D
In Popcorn Race 3D, a racing game that can be played by both children and adults, your objective is to guide the corn so that it may collect all of the kernels.
Instructions for Popcorn Race 3D
You have to gather as many kernels as you can, and once you get to the end of the level, you have to make all of them into popcorn. Keep in mind that you should try to get as much development as you can along the way, employ melted butter as a lubricant, and glide as quickly as you can. Demonstrate your quick reactions by avoiding the flames, grills, and other hazards that are scattered around the course.
Each time a level is completed without failure, the player will receive a diamond reward. After doing so, you will be able to utilize these to unlock new skins, improve features such as butter access and corn num, and obtain reward coins.