Similar Games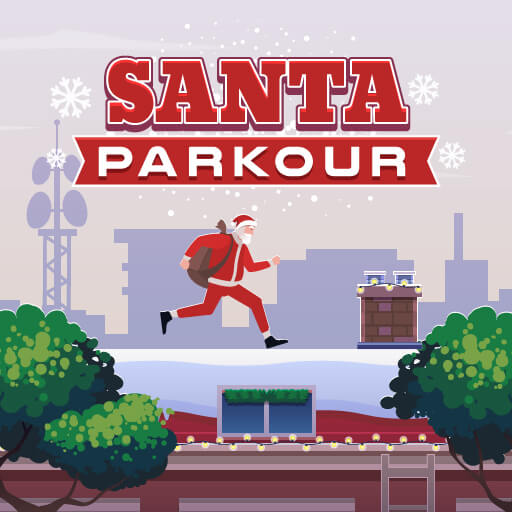 Santa Parkour
Santa Parkour is the coolest Christmas game in which you must jump on snowy roofs and overcome all obstacles to assist Santa!
Instructions
Santa Parkour allows you to take on the role of Santa and deliver presents using parkour. Before we begin, let us remind you that returning to the game every 15 minutes will earn you daily currency awards. You may also acquire new clothing by opening treasure boxes and watching advertisements. You may get cards by playing the game. And your activities may lead to a variety of accomplishments.
Rules
You may jump on icy rooftops and dodge obstacles in this fascinating new parkour game. You will experience the exhilaration of soaring through the air before doing sick rolls when you land. Collecting skill cards allows you to unlock new moves.