Similar Games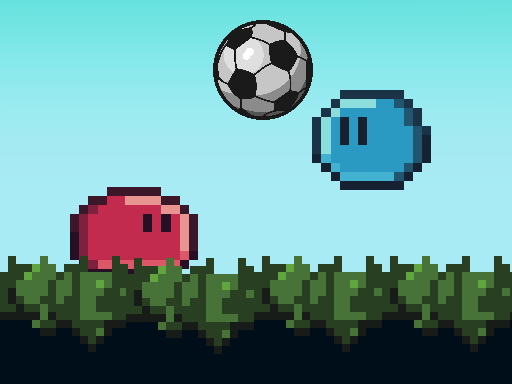 Slime Ball
In the intriguing adventure game Slime Ball, you must kick the ball and attempt to get the most points.
Instructions
A thrilling 2D soccer game where you may play as slime is called Slime Ball. Aim your kick toward your opponent's base! There are several map possibilities, as well as single-player and multiplayer game types. You can outscore your opponent by as many points as you can. Have a great day and lots of fun.
Rules
You must put the ball in your opponent's goal within a certain amount of time to win. By maneuvering your character to put the ball in the goal, you may get an additional point. Make use of your kicking abilities and shoot toward the opposition's goal. Soccer is a terrific sport for two players. You may experience its magnificence with a buddy by inviting them to join you.
Controls
Player 1 (Blue Slime).
W: Jump
A: Go left
D: Go right
Space Shot
Player 2 (Red Slime).
Jump Up
Left Arrow: Go left
Right Arrow: Go right
P: Shot