Similar Games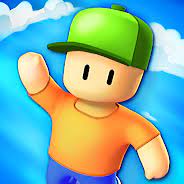 Stumble Guys
Stumble Guys is an awesome and fun game as Snow Rider 3D where you have to run, jump, and dash to finish all the lines and try to be the best player.
HOW TO PLAY
Stumble Guys is a battle royale party game you can play online. Up to 32 people can race against each other online by rushing through crazy obstacle courses.
RULES FOR SUCCESS
Your goal is to run, dash, and slide past other players and try to get over all the obstacles.
17 unique obstacle courses.
Battle Royale Online multiplayer.
Party mode is for playing with friends.
the mess caused by physics.
Crazy, colorful design.
Unlocking clothes and expressions.
Lots of funny failures!
Check our collection of arcade games to have fun!
Controls
You use your mouse to play this game.