Similar Games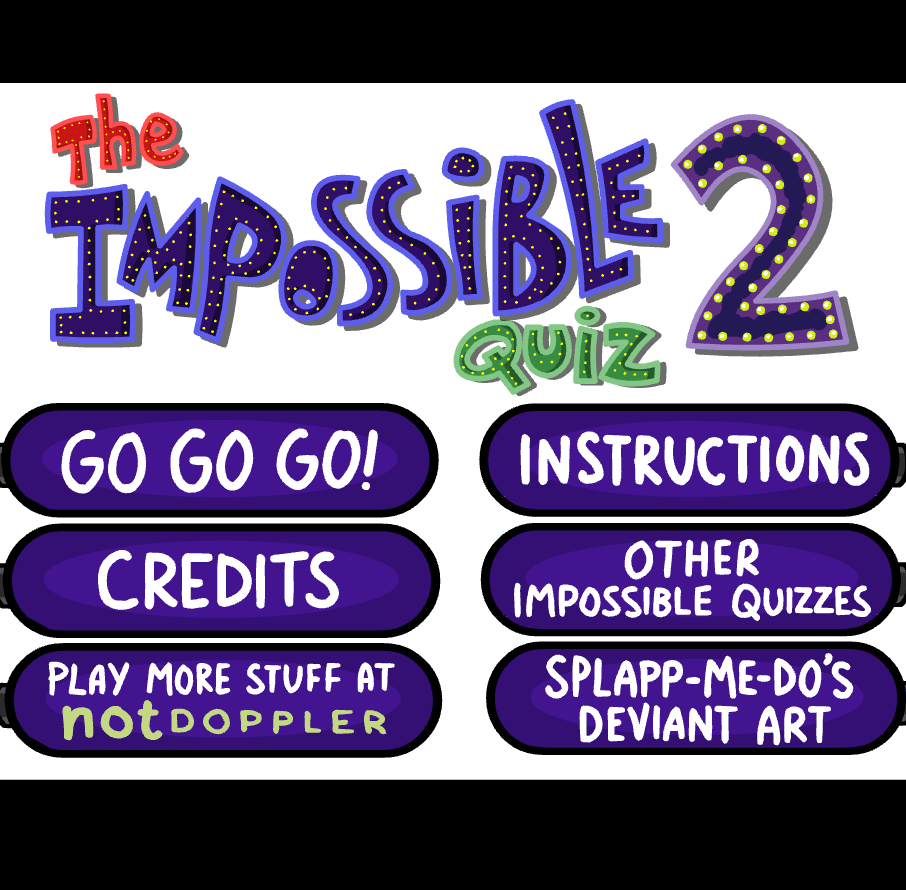 The Impossible Quiz 2
The Impossible Quiz 2 is the most recent update to the original The Impossible Quiz, which challenges you to answer all 120 puzzles correctly in order to stimulate your brain.
How to Play
Splapp-me-do is the one who came up with the Impossible Quiz (puzzle game). The solution is not as straightforward as it may first seem. When trying to discover the solution to a problem, it is important to think creatively and outside the box. It's time for another round of this challenging quiz!
You have to disregard logic and general knowledge if you want to succeed. You may find hidden power-ups that will help you progress. Playing minigames allows you to take a break in between stages of a game.