Similar Games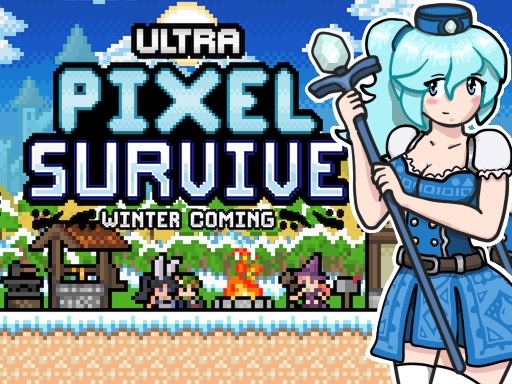 Ultra Pixel Survive Winter Coming
Ultra Pixel Survive Winter Coming is an awesome online game in which you will make an effort to survive as long as possible
INSTRUCTION
Your mission is to keep yourself alive; when you want to upgrade your weapons quickly, you need to collect all wood, stone, and ores.
You also need to collect ores, plant, harvest, and hunt to feed and evolve your own heroes with who you have a keen interest.
The game mix action RPG and survival Build barricades, furnaces, and anvils.
DEVELOPER
The game is made by Gold Skull Studios
Controls
You need to use A and D to move,
Use SPACE to Jump
You also need to use the mouse to choose the commands like attack, dodge, or use habilitys
Ultra Pixel Survive Winter Coming Reviews