Similar Games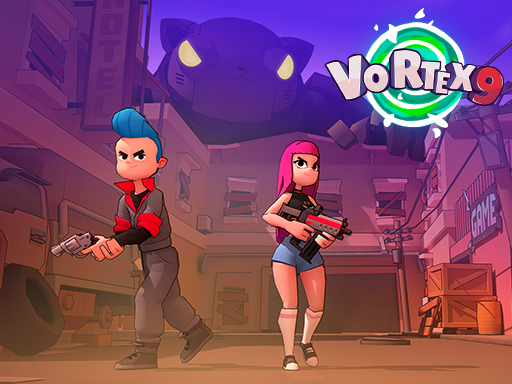 Vortex 9
In the brand-new action shooting game Vortex 9, you must navigate a weird and very alluring universe filled with robots and cat people.
Instructions
An action-shooting video game called Instructions Vortex 9 allows you to engage in combat in a bizarre, alluring universe full of battling cat people and talking robots. Grab a shot pistol and your combat lolly to prove your dominance!
Rules
You may choose whatever character you like, find some strong weapons, and start working. You will have a ton of things to do. You may start battling in the deathmatch, random, or mayhem modes. Eliminate them before they can hurt you in any way.
Features
Look at these 3D renderings.
Take pleasure in the thrill of a first-person shooter.
View the various environments by scrolling.
Weapons of every kind may be gathered.
Show off your sniper abilities, reflexes, and quick thinking.
Controls
WASD = move
Space = jump
C = crouch
G = throw grenade
M = map
F = pick up item
Left mouse button = shoot
Right mouse button = aim
ESC = menu
1,2,3,4,5 = change weapon
T = chat