Similar Games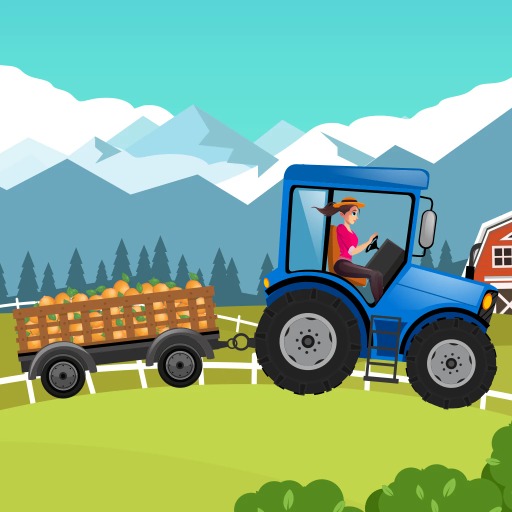 Delivery By Tractor
In this awesome car game, you have to deliver as much fruit as you can to your customers!
Instructions for Tractor Deliveries
Playing Delivery By Tractor will give you wonderful pleasure. To move every fruit and vegetable on your farm, you will need to take a different path in every stage. In order to play the game, you must select your tractor from the start. You may also improve it and increase the pace in this kid-friendly game. The game Deliver By Tractor will transport you on an enjoyable and thrilling adventure. It has fluid controls, exhilarating and difficult levels, vibrant colors, and a captivating setting.
Features
An authentic village setting

Increase the challenge of packing items into the cart

Setting a timer to run when performing chores when time is of the essence

Driving on little tracks means you have to be careful not to tumble.

Provide supplies and interact with the locals
You may play the exciting game Delivery By Tractor right now! With this truck simulator, you'll be able to operate the car and do difficult tasks! Try it out right now on this site to play other simulation games like Real Cargo Truck Simulator and Snowy Trucks Hidden. Release your inner driver and immerse yourself in a realistic universe.
Controls
You can play using the ARROW key.

Use the SPACE key to apply the brake.