Similar Games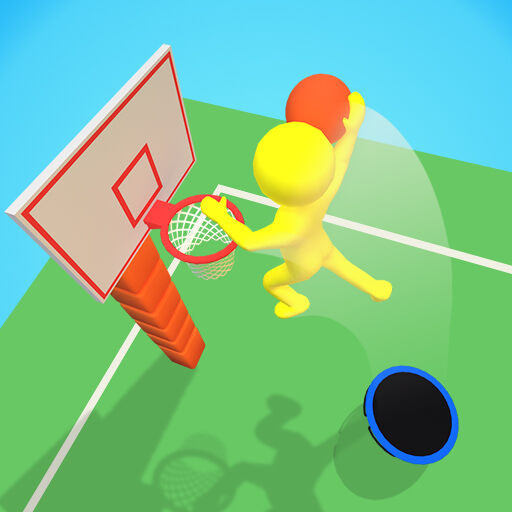 Jump Dunk 3D
The game Jump Dunk 3D has a cool basketball aesthetic. Your primary aim on each level is to amass three goals at the very end of the stage.
The Instructions for Jump Dunk 3D
You have the opportunity to play a basketball game called Jump Dunk 3D, in which you must make baskets while you are jumping on trampolines. It is sufficient for you to focus on the position at which the basketball is about to be released rather than on the moving stickman, and then you should shoot the first three goals of each level. As you make your way through the game's stages, you will unlock more characters from which to pick. There are a variety of characters outside the typical basketball player that may be unlocked. These include a wide variety of characters, such as athletes, robots, and aliens. These individuals are not going to have any freedom. You are going to need to spend some of the coins that you have accumulated from previous stages.
Features
Enjoy this entertaining arcade game.
Immerse yourself in various levels
achieving predetermined objectives at each successive stage
Different difficulties and hurdles
Have fun with the new levels and zones!
Unlocking new characters is a possibility.
Are you looking for any sports video games that you can play on your own computer? The number of games available for download on Snow Rider 3D is extensive. You also have the option to play Flappy Dunk or Basket Shot Master at this same moment.