Similar Games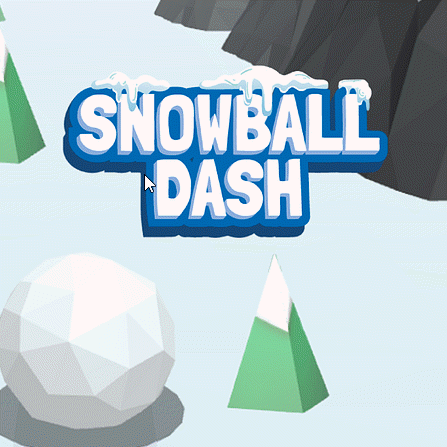 Snowball Dash
Snowball Dash is a game that people of all ages may enjoy because it's both enjoyable and engaging. You need to roll the snow into a snowball as large as you possibly can.
Instructions for the Snowball Dash
Get ready for an action-packed journey, because Snowball Dash is about to begin! You have to get from one point to the next on the map while avoiding running into any mountains or trees on the sides of the path. Take it easy and focus on having fun while navigating this obstacle course that features 3D graphics that are both straightforward and detailed. You may navigate the map by using the left and right arrow keys on your keyboard. Keep your focus on the road ahead of you. As you continue rolling, the size of your snowball will continue to increase. Maintain vigilance if you want to live for as long as possible.
Check all related snowball games on our site to have fun!