Similar Games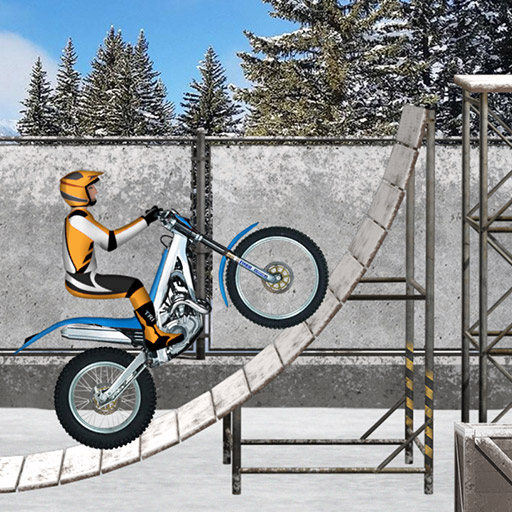 Trials Ice Ride
Trials Ice Ride is a fantastic racing game in which the objective is to complete the course in the shortest amount of time possible in order to accumulate the most number of points and unlock all of the available achievements.
Instructions for the Trials Ice Ride
Imants Klava Trials Ice Ride. You will be riding a two-wheeler through a wintry industrial zone that is full of scaffolding and containers. You will need to do air tricks and overcome obstacles to complete the level. Remember to ride the motorbike so that you may navigate around the ramps, hurdles, and other impediments that have been placed on the path.
In order to get to the next difficult level, you must ensure that the bike does not flip over and that it does not get stuck. You will earn extra points if you are able to complete the track in the shortest amount of time.
Related Moto Games