Similar Games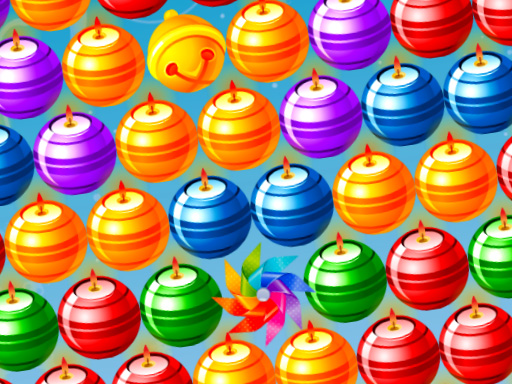 Winter Bubbles
Collect all the golden bells in this fun take on the classic Bubble Shooter game, set during the winter season.
Instructions
Help Santa get through the list of good kids quickly by playing Winter Bubbles and popping the bubbles in his way as he delivers gifts.
An enjoyable way to spend some time is to use this bubble shooter to hurl icy bubbles at your friends. You need to make a cluster of three or more identical bubbles with your shot.
The Golden Rule of Success
A safe distance between the border and the candles is recommended. Candlelight activates numerous bonuses. A bubble may be launched by either touching the screen or clicking the mouse. To quickly clear a zone, aim for a bead of a similar color and blast the bubble drop of that hue.
Discover more Bubble Shooter games on our site for more fun!